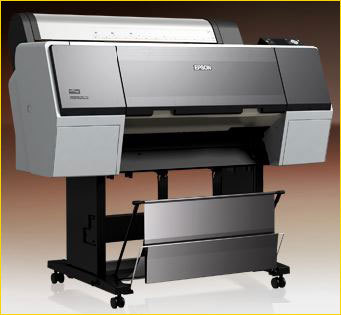 Giclée printing refers to the process of printing digital images from an ink-jet printer. Giclée (zhee-klay) refers to the spraying process that ink-jet printers use to creat an image.
I make my own prints using an Epson Sylus Pro 9900 printer. This printer uses UltraChrome HDR Ink. This archival pigment based ink remains stable for over 100 years and when used with this printer produces stunning prints up to 44" wide.
I use glossy and matt paper in both cut sheet and rolls. I also produce canvas prints. Please refer to the pricing page for complete information about printing media.